YASCU HAS A SECRET, IT'S A LOT MORE THAN JUST YET ANOTHER SCREEN CAPTURE UTILITY






The Yascu® 411 service keeps you informed with news headlines from various sources delivered and displayed on your PC desktop as a slideshow for free. Discover the top news headlines from the US, Canada, the United Kingdom and around the world via top news portals such as CNN, TIME Magazine, CNET, CBC, BBC, Reuters and more with no registration or sign-up required.

A one-of-a-kind innovation meticulously engineered for compatibility with any Microsoft® Windows® desktop or server OS running on any PC hardware manufactured since the year 2000. There is nothing to install or configure to experience this amazing desktop app. To stay in the loop, simply download and run Yascu 411 in under 9.58 seconds, "powered by 100KB of cool" ™.

Free Windows PC desktop app

Powered by Yascu® Mirror

Tiny 100KB footprint

Windows 7 touch gesture navigation

Supports wireless presenter remote

ZERO INSTALLATION
ZERO CONFIGURATION
ZERO EFFORT

PATENTS PENDING
Yascu® is a registered trademark of Shade Software Solutions, LLC.
Copyright © 2009-2015


Secure a lifetime Yascu 411 professional membership that will unlock more content and reveal more cool features.

This special promotional offer is for a limited time, and will provide each Yascu Pro license owner with a free lifetime professional subscription to the Yascu 411 service. So act now, the best is yet to come.
| | | |
| --- | --- | --- |
| | Powered by Yascu® Mirror version 2.0 | |
| | Tiny 100 KB zero installation, zero configuration, zero effort app | |
| | Compatible on all Windows PCs including netbooks and Servers | |
| | Includes slide transition effect for Yascu Pro users | |
| | Works with wireless presenter, tablet PC touch gestures, and shortcut keys | |
| | Automatic slideshow makes news discovery simple & effortless | |
| | Stay informed with the major news headlines from around the world | |
REDEFINING EFFICIENCY 100KB AT A TIME
Feature
Yascu CE
Yascu Pro
Automatic slideshow 15 seconds per slide
Manual navigation of unlimited number of slides
Limited to 25 slides in automatic slideshow mode
Run multiple Yascu 411 Mirror instances
Doodle and illustrate in multiple colors
Includes Yascu Mirror Pro/411 features & updates
Multi-Monitor support
Compare More Yascu Mirror Features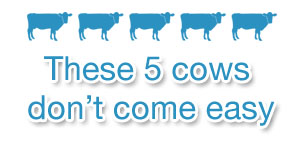 The demo above shows Yascu 411 with slide transition and doodling features

Disclaimer: Yascu 411 data service is being provided 'AS IS' to the public without any warranty expressed or implied. Information provided through this service is free publicly available content that may not be current or appropriate for all ages for any or all of the included regions. We do not have complete control over the accuracy or frequency that the information is updated. Please exercise due diligence in verifying the information provided through this service before making important decisions as we will not be held liable for inaccuracies or out-of-date information. The Yascu 411 service is not directly affiliated with the owners of the content. All copyrighted content is the property of their respective owners. We reserve the right to discontinue any or all portions of the service if deemed necessary, in which we will communicate through our website or through the 411 service itself. As part of our business model, we do not use customer emails to promote products and services. All promotions are performed using other forms of media as your privacy is very important to us.